The team
NextBrain was built by Softpoint Consultores, a software development company located in Madrid, Spain that has specialised in Internet solutions for more than 15 years across more than 10 countries and in five languages.
Juan De Portugal Founder

Javier Marin
Chief Data Scientist

Fernando Pérez Senior Developer Lead

Falalu Sani Barde Data Scientist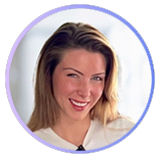 Sonja DeMarco Director of Sales

Duncan Brett Consultant (Australia)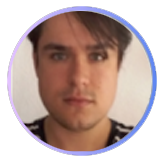 Manuel Acosta Senior Developer
Julia Moreno Marketing

Lucio Aranda Business Develop Mgr
How did NextBrain started
As a team of developers, we are constantly looking for ideas that fill market gaps and solve problems for marketing professionals. Our most successful tools started by providing time saving solutions for our clients – NextBrain is no different. NextBrain provides data science to every business. In the first instance, we want to remove the need for coding to access machine learning. Our launch product brings machine learning directly into spreadsheets…try it now and upgrade your decision making.
At Softpoint, we focus on solving marketing problems with software innovation, a great example is another one of our products, Dataslayer, which brings all marketing data in the same place (Google Sheets, Google Datastudio, API, Google BigQuery).
So why wait? Explore the many use cases for NextBrain and see how we can help you succeed.
Paseo de la Castellana, n.º 210 planta 5, puerta 8, 28046 Madrid, Spain
Who is behind NextBrain
NextBrain was built by Softpoint Consultores, a software development company located in Madrid, Spain that has specialised in Internet solutions for more than 15 years across more than 10 countries and in five languages. – Juan de Portugal